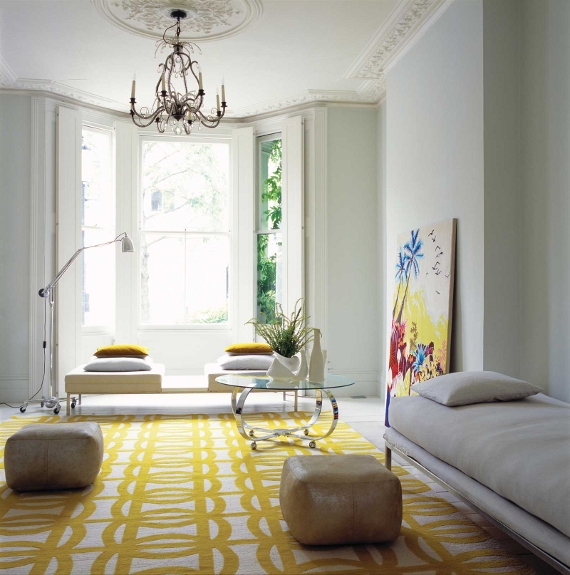 We all have carpets and rugs in all shapes and sizes at home. Small ones in front of the doors and big ones in the living room and bedroom. We love them. They are soft and comfortable. Some people like to lay in front of the fireplace on a thick rug, with a glass of wine. You have seen it on TV and I can guarantee, it looks as good as it is. It is also very comfortable. Take a walk on your carpet with bare feet and tell me you don't feel better. If your carpet is of high quality and clean you will feel like stepping on grass.
Sounds good doesn't it? Well before you head to the shop to buy a new big carpet for your living room, consider what you are getting into. Having one, means you have to take care of it. And I'm not talking only about regular cleaning, which is time-consuming. There is shampooing, steam cleaning etc. Also the call twice a year to a carpet cleaning company. After all your carpet deserves the best treatment, besides you can never be sure, if you have removed all the germs living in the rug.
5 Simple Steps for Carpet Cleaning
Vacuum clean as often as possible. That way you'll prevent dirt from building up and making your carpet look filthy. Twice a week is enough and having a robotic vacuum cleaner can really ease your life.
Don't step on the carpet with your shoes. This is men's favorite thing to do. After the working day or repairing the car in the garage or gardening, they like to step on the carpet all sweaty and dirty. Why not, after all they aren't going to clean the mess, are they? Make them understand that this is unacceptable.
If a stain happens, clean it immediately. Don't wait! If you neglect it may become permanent in the worst case scenario and extremely hard to remove at the best.
One of the most important things – do not scrub, I mean it! Scrubbing leads to two things spreading the spot and weakening the fibers
Use as little chemicals as possible, while cleaning a stain. You can use a mild soap or a dish washing detergent. You can also try vinegar and baking soda.
I hope the tips were useful and I have convinced you to buy a big fluffy carpet like mine. Lying on it after a hard day at work is as relaxing as a hot tub. Of course I rarely clean it by myself. Being a working lady gives me the pretext for calling a cleaning company to do all the work for me.
Author Bio: Jane Andersen writes for All Carpets Cleaned – a company providing carpet cleaning in Lewisham SE22 London, with a 100% Clean Guarantee by screened and trained carpet cleaners.