WHAT DO WE OFFER?
When you've just got home from work, the last thing you want to do is clean your living room. With the friendly cleaning staff at Housekeeper London, you don't have to. We offer a variety of budget-friendly options that you can use to meet your needs from start to finish, for example:
The same cleaner will arrive on either a daily, weekly, fortnightly, or monthly basis to deal with dust and stains in your living room, kitchen, bedroom, and bathroom.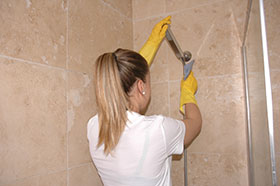 A team of professional cleaners will bring eco-friendly products and all required tools to clean your property by following your very own cleaning checklist.
A certified carpet technician is just one call away from removing juice, wine, coffee, wax, ketchup, and other stains from your woollen, synthetic, sisal, and other carpets.
WHO ARE WE?
At Housekeeper London we put you, our customer, in the spotlight by offering custom-tailored cleaning checklists, flexible booking slots, and every other tool you need to receive a cleaning service regardless of how busy your life is. In addition, each of the dedicated cleaners uses only the best in terms of products and equipment to remove even the toughest of stains, and will follow your instructions closely in order to deliver results that are nothing short of satisfying.
CONTACT US
You can always HouseKeeper London by calling us on 92183213213 or by filling the form bellow:
Tell me what terrifies you the most when owning a cat? Could it be its naughtiness or the hyperactive claws? At House Keeper London we say No. By having those adorable felines, we have accepted that. What I am talking about is the horrible odour that comes from their...
It may not seem possible at first, but yes - you CAN clean a whole house in an hour or less. It can be done, but it takes focus and hard work. Forget your phone and social networks, don't allow yourself to become distracted as you gather together discarded magazines...