If you are wondering how to make your small bedroom look bigger and unique, then here you can find your inspiration. The following ideas are practical solutions for everyone who needs to turn his/her small bedroom into a masterpiece.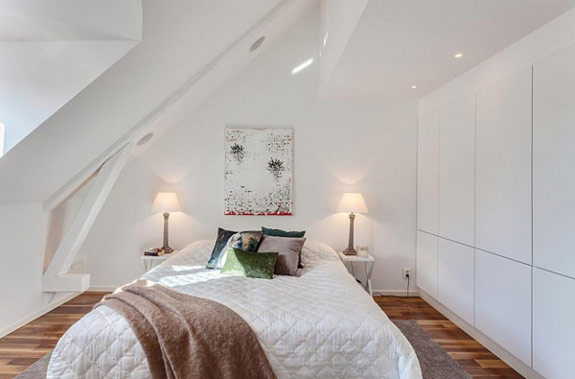 All of these 5 designs are Swedish and show how easily you can make one small bedroom look amazing by using two simple things – the right colour scheme and your beautiful imagination. For instance, my home cleaners in London like to say that "there is beauty in simplicity" and I totally agree with them. If you take a look at all of these creative bedroom designs you will find out that they have something in common and this is their simple nature.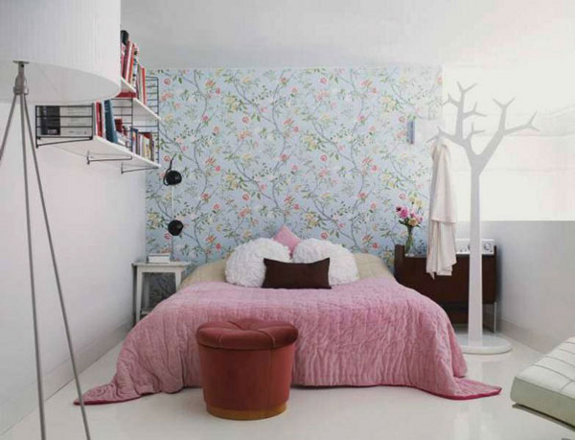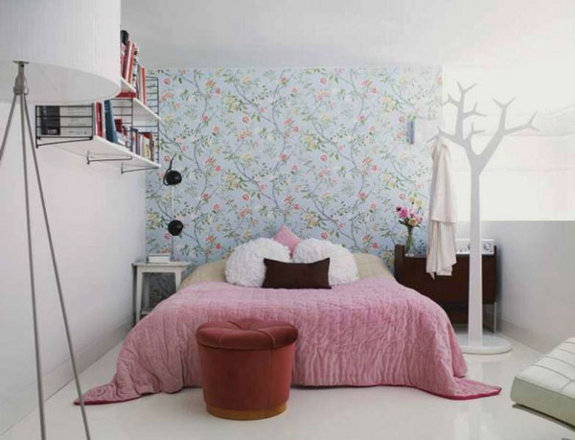 When choosing the simple and clean design you must think about the details first. The right decorations, lampshades, bookshelves, furniture, pictures will make your bedroom look personal and unique, exactly how it should be. Do always keep in mind that light colours are perfect for small premises, avoid the dark ones. A good idea is to use a super-large bed for the room and add a few simple decorations on the walls such as photos, pictures, etc. To make the area look even bigger, use mirrors. Place as many mirrors as you can, on the walls, cupboards, etc. And do not forget that to make your small bedroom as cozy as possible you should decorate it with your personal touch and style.