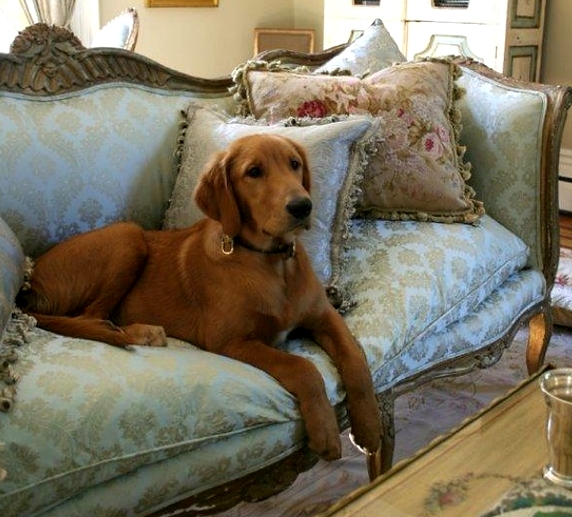 Sofas are favourite pieces of furniture not only to people, but to pets, too. Every person, who has ever had a cat or a dog, knows that these animals love to lay on couches and other pieces of soft furniture. This makes the sofa cleaning process quite a challenge, especially when you live on rent and it is time to move out.
Most tenants who have pets in their lodgings don't take the needed care about the properties they've rented, and when the time for end of tenancy cleaning comes they regret it. Today I'm going to share with you some advice from a tenancy cleaning London specialist on how to clean a pet stained sofa before moving out. Here it is:
First of all, you must know that the sofa cleaning is not an easy job. The first thing you must do is to vacuum your couch. This way, you will remove any excess dust, dirt and hair.
Take a clean brush and dampen it with water. Rub the fabrics of the sofa in the direction of its fibres to collect the hair that your animal has left.
Prepare a mixture of three drops clary sage essential oil, six drops lavender essential oil, quarter cup white vinegar, one tablespoon liquid castile soap, and two cups warm water. Use this solution to freshen up the fabrics and colours of your sofa.
If any urine or other stains pop up while cleaning the sofa, don't panic. Use a proper solution, which doesn't contain ammonia, to remove them.
Post tenancy cleaners in London recommend that you leave the sofa to dry well after you clean it.
If there are any unpleasant smells coming from your couch once it is clean, use potpourri and bread soda to deodorise it. Sprinkle the mixture over the sofa and let it stay for a night. Vacuum in the morning and your job is done.
Follow these tips and you'll never have problems cleaning the pet mess from your sofa.